By Gotta |
10
January 2020 |
0
Comments
Analysis of the multifunctional characteristics of the touch one machine
Touch one machine is composed of advanced touch screen, motherboard, memory, hard disk, graphics card and other electronic components, and the working principle of traditional PC is no different. It can realize public information inquiry, and is equipped with peripherals such as fingerprint reader, scanner, card reader and micro printer, which can realize specific requirements such as fingerprint attendance, credit card printing and printing.
The
touch all-in-one
is a touch product that bundles the touch screen with related software and is packaged for inquiries. The touch-one machine truly combines touch and control, greatly improving people's work efficiency. Users can quickly get the information they want by simply touching the machine screen with their fingers, making human-computer interaction more straightforward.
So, what are the features of the touch all-in-one?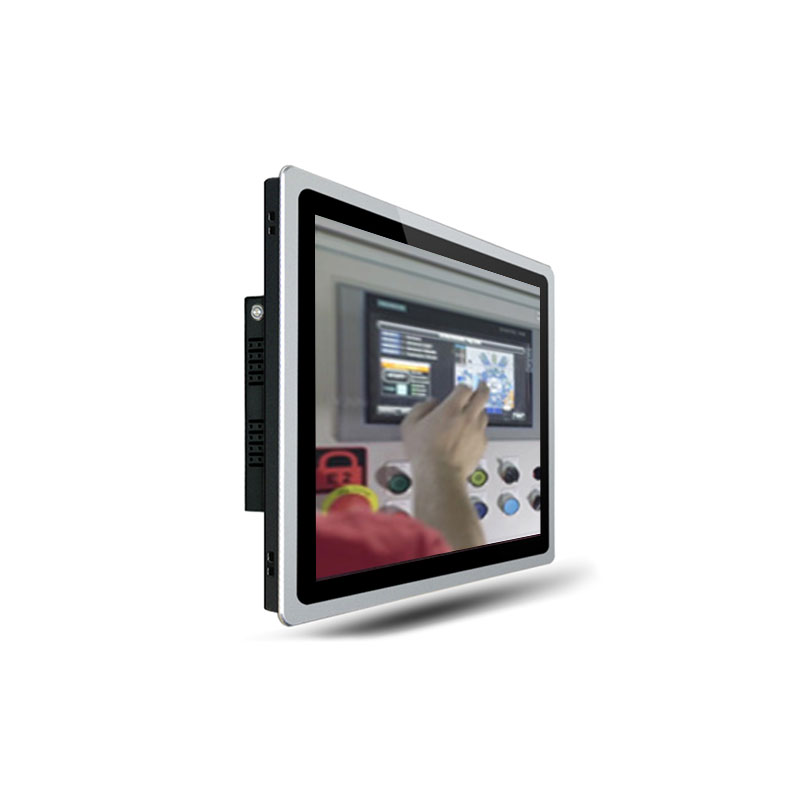 The versatility of the touch all-in-one has the following:
1. TV function:
With 1080P full HD LCD display screen (applicable to families, units, companies...)
2. Computer function:
You can sit online within 10 meters, use a wireless keyboard and mouse, wireless Internet access, and a wireless tablet. (Applicable to families, units, factories, companies)
3. Touch function:
Equipped with the world's most advanced sixth-generation new infrared
multi-touch screen
- smooth touch experience!
4. Karaoke function:
With KTV singing function, it is easy to enter and sing. (for family or unit gatherings)
5. Free videophone function:
It can access fiber-optic broadband for video phone calls, no matter domestic or foreign, within provinces and provinces, and outside the country, without expensive telephone charges. (Applicable to families, businesses, public places)
6. Video game function:
Can be a video game, can be connected to the handle, steering wheel, rocker, dance mat, for racing, shooting, landlords, World of Warcraft, Fantasy Westward Journey, the Three Kingdoms and other video games. (Applicable to families, games and entertainment venues)
7. Conference function:
It can be used for conference presentations, planning solutions, remote video conferences, electronic documents plug and play, no need for projectors, projection screens, computers, slide show stands, DVD players and other redundant equipment.
8. Environmental protection whiteboard function:
Just write, just draw, no pen wipe, and environmental protection. It can be written by hand with a pen, can be deleted casually, and can also be stored and recorded. (Applicable to schools, training institutions, hotel conference rooms, government agencies, or corporate internal training, insurance companies, securities companies...)
9. Projector function:
The "touching the horizon" large screen can replace the projector, play a
large screen
to display the file, and the image is more clear. (Applicable to hotel conference rooms, government agencies, or company factory meetings, schools, training institutions, insurance companies, securities companies...)
10. Shopping guide function:
With shopping guide, guiding function, giving customers guidance, convenient for customers to find the products they need, with additional functions such as advertising (applicable to supermarkets, hospitals, libraries, hotels, exhibition halls, wholesale malls, etc.)
11. Electronic inquiry function:
Through the operator's input and editing of various electronic documents and information, customers can self-check the required information and reduce the personnel cost of the inquiry. (Applicable to public places such as telecommunications, libraries, hospitals, etc.)
12. Video surveillance function:
The live video of each area can be arbitrarily adjusted for the security monitoring of the surveillance area, and data analysis can be performed. (Applicable to school examination room monitoring, security monitoring, public security monitoring, etc.)
13. Picture in picture function:
You can watch
TV
series while watching serials, syncing with the Internet and synchronizing games with karaoke. (Applicable to families, leisure clubs...)
Leave a Reply
Your email address will not be published.Required fields are marked. *