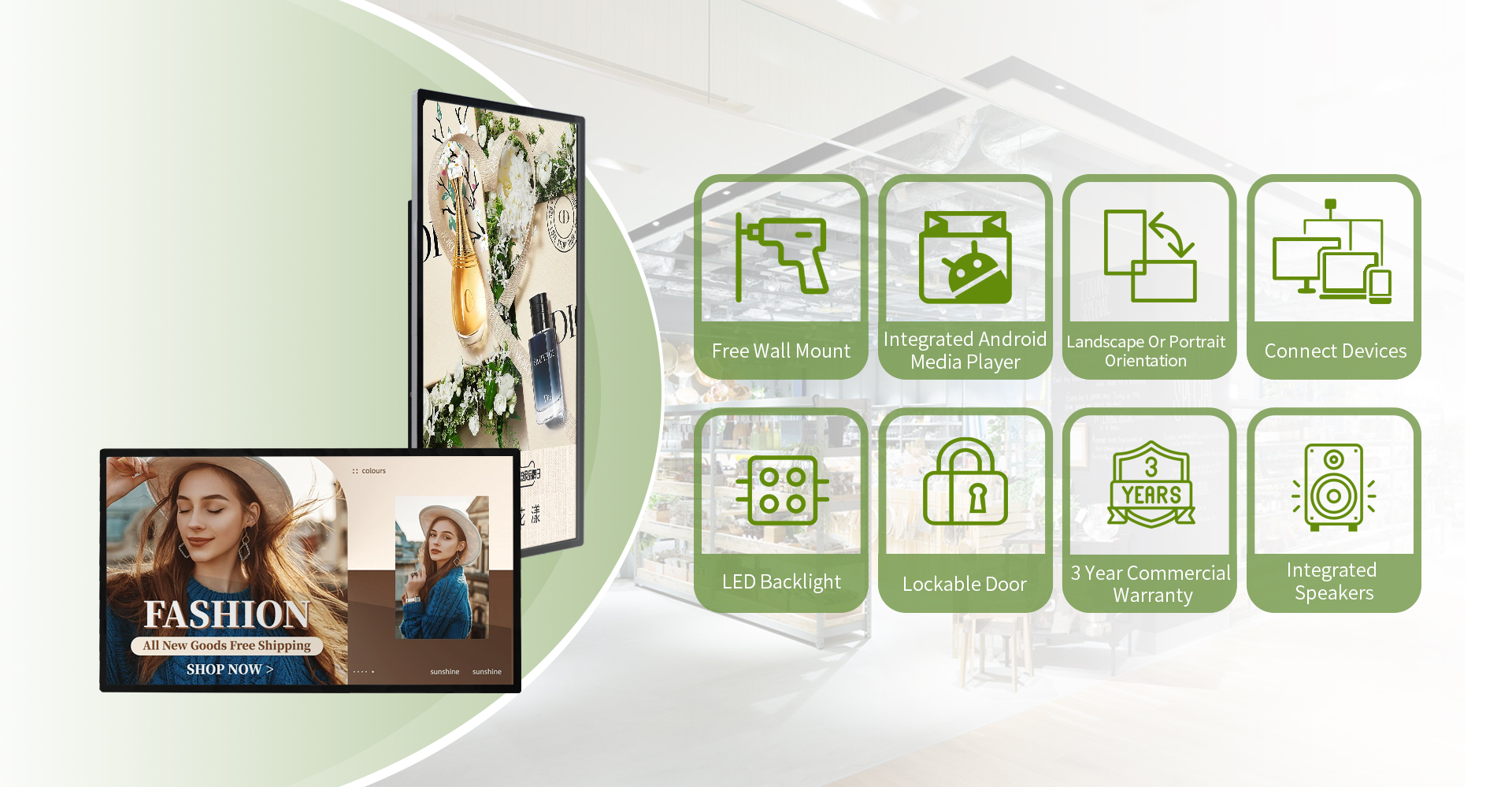 Plug and Play is the most straightforward way to upload content to the screen. Simply load images and videos onto a USB stick, insert into the display, wait for your content to copy over and then remove. Your images and videos will now play in a continuous loop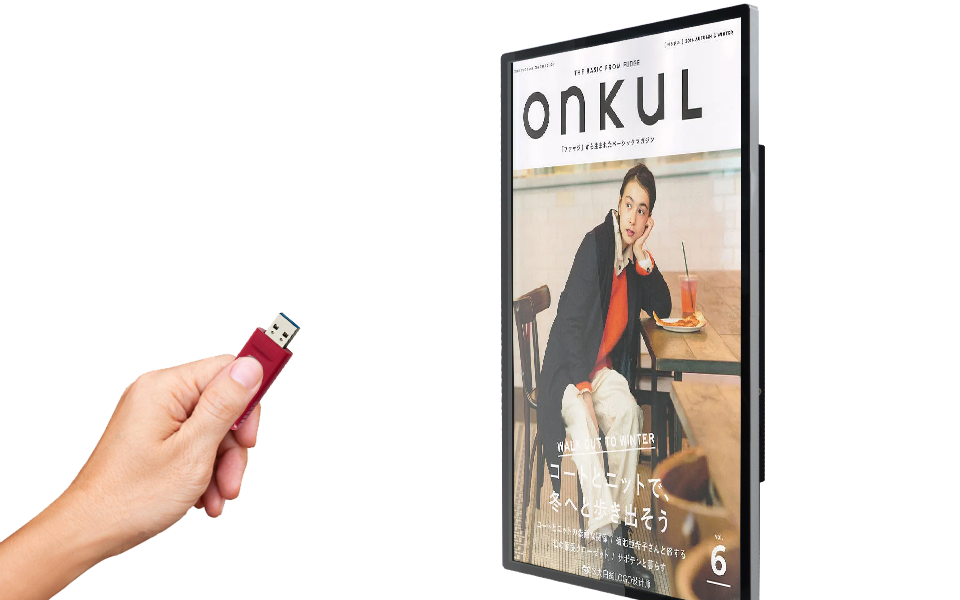 These displays come with free scheduling software for displaying different content at different times of the day. If you prefer to keep it simple you can update the screen directly without using the software.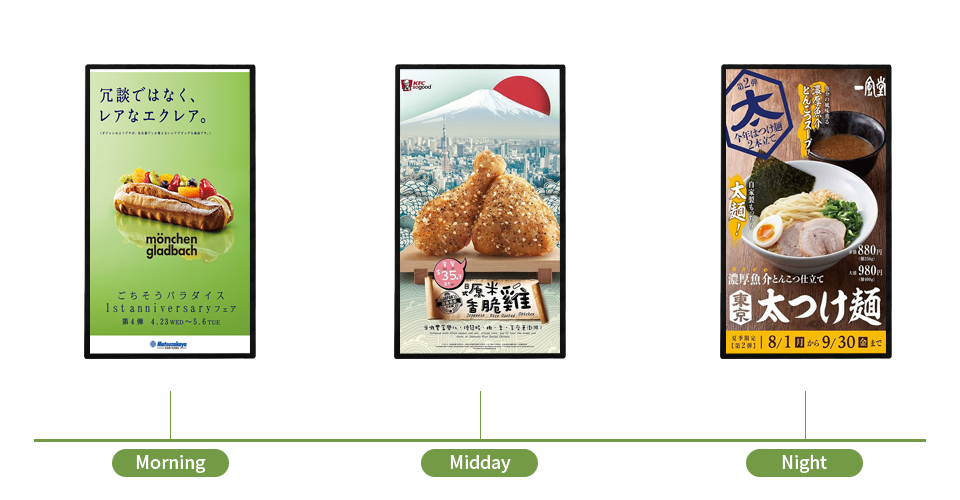 These displays use a commercial-grade LCD panel and LED backlight. They have the ability to be in constant use 24/7 for over 70,000 hours and have no external buttons or controls to avoid tampering.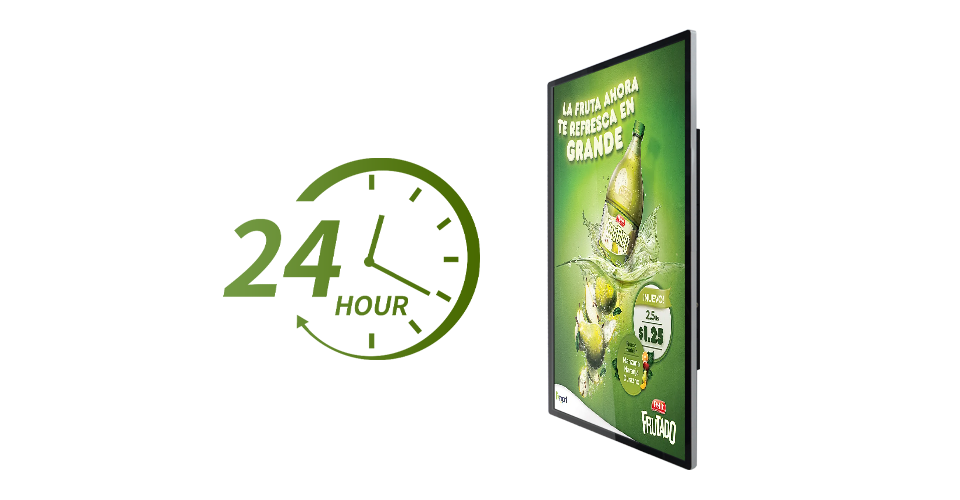 The eco-friendly power timer allows you to assign daily or weekly on and off times for your screen meaning that it is only in use when it needs to be; improving your environmental efficiency.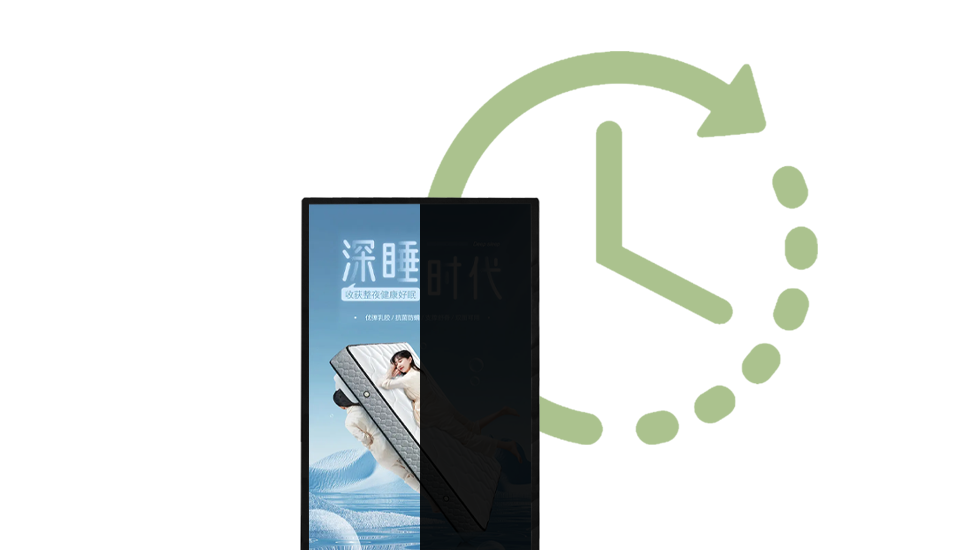 The LED backlight technology provides improved brightness and contrast. Their lifespan is drastically improved to over 70,000 hours and the power consumption is reduced by around 30%.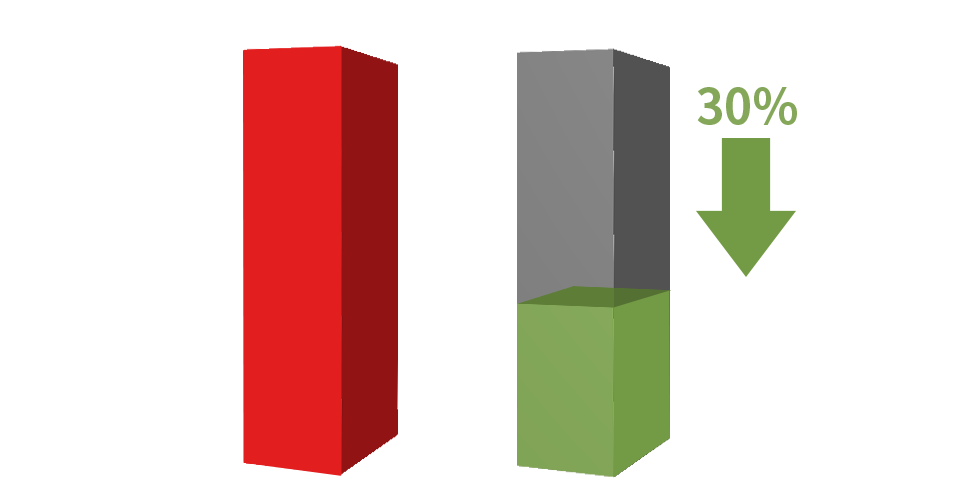 Should you need to use the screen as a monitor you can connect it to an external source, like a PC or media player, using the HDMI input or the VGA and 3.5mm audio jack inputs.
Thanks to the IPS technology these displays provide fantastic image quality with a remarkable viewing angle of 178° in both landscape and portrait.
A super slim wall mount is included at no extra cost, allowing you to mount your screen in either landscape or portrait; ensuring that you have a complete turnkey solution.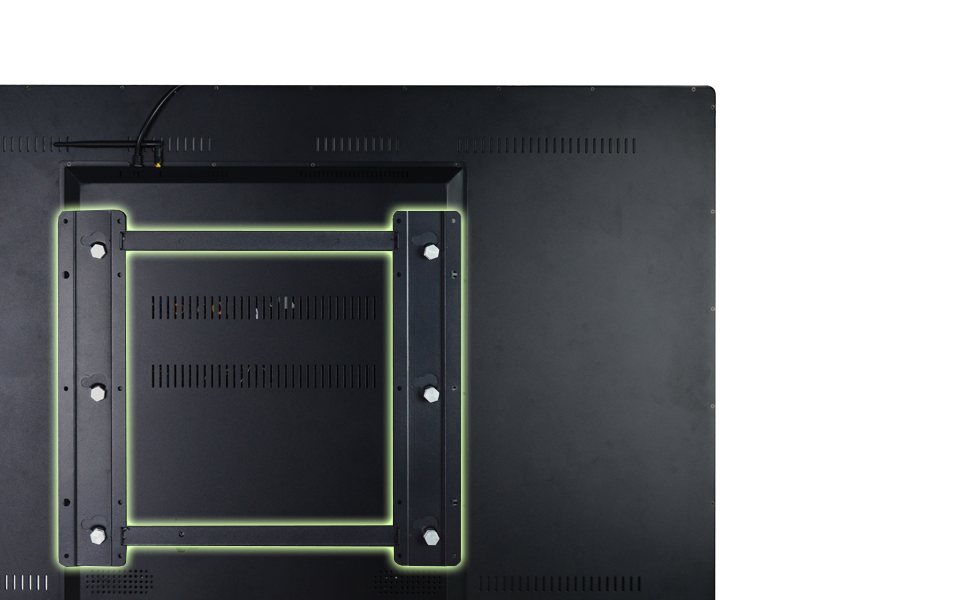 For a small charge you can upgrade your screen to be networked, allowing you to connect your screen via Wi-Fi, LAN or 4G, then remotely update it over the internet.
These deluxe displays are the ultimate solution for displaying your content in public spaces. As well as protecting the internal components, the robust aluminium surround and tempered edge-to-edge glass also deliver captivating tablet-like aesthetics for a truly high-end feel.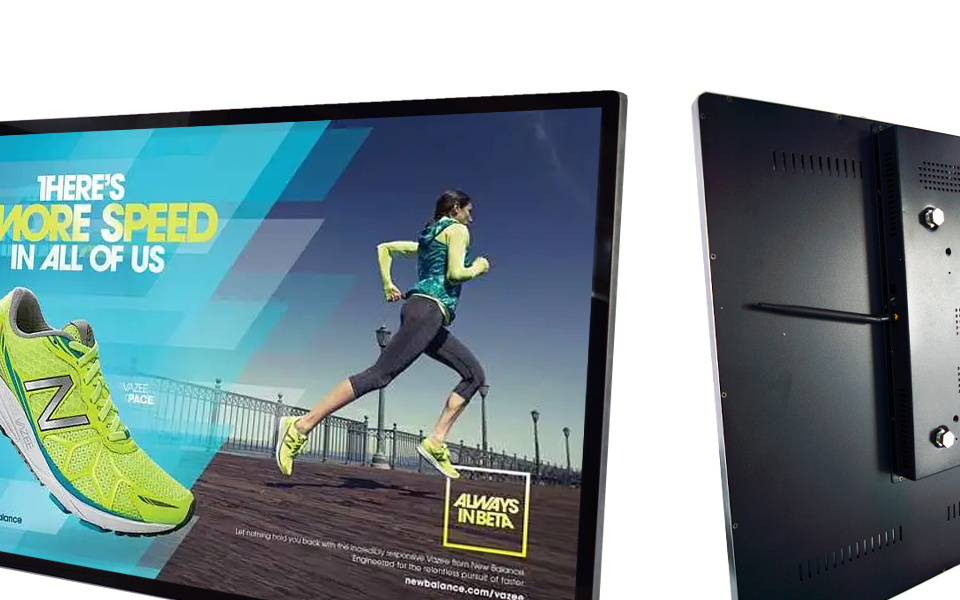 The built-in Android media player allows you to easily update on-screen content via USB plug and play. Alternatively, upgrade your screen to be networked without needing any additional hardware to update via the internet. Third-party software can also be installed if required.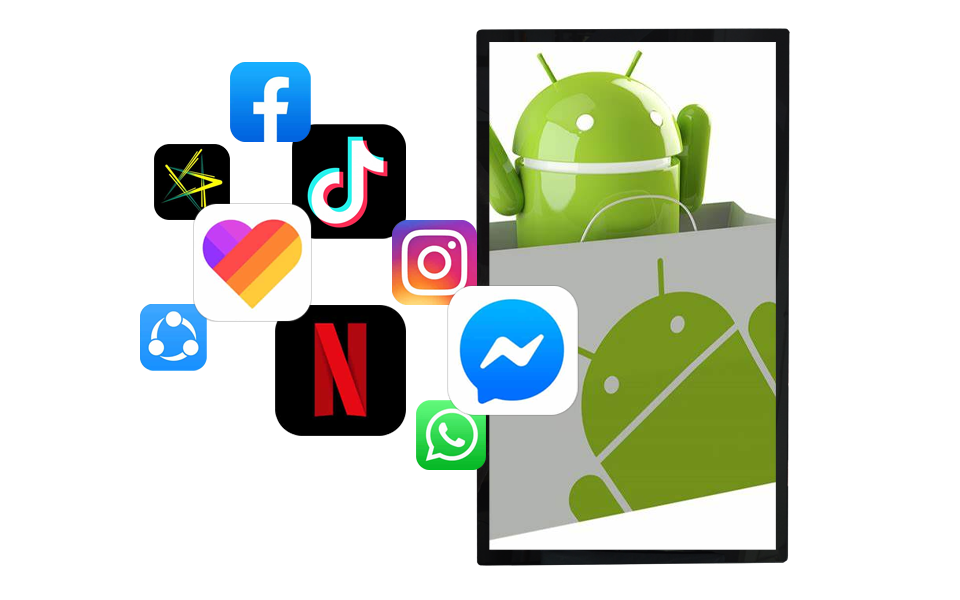 Although the tempered glass face is incredibly tough, in the unlikely event of a breakage the specialised safety glass will shatter into small chunks rather than shards. Not only does this prevent injury, it also protects the LCD panel from damage.
Thanks to their stunning surround, which is made of diamond-cut 6-series aluminium alloy and has a premium brushed finish, as well as their unique concave indent profile, these displays are truly distinguishable.
Sculpting the surround from a single piece, rather than in segments, achieves a cleaner finish.