Characteristic
1.The device meets face recognition, QR code recognition (optional), ID card recognition (optional) and swipe card recognition.
2.Intelligent wide dynamic recognition camera.
3.Support witness card identification and stranger warning function.
4 Face recognition all-in-one machine supports personalized customization.
5 Support cloud and local identification.
6 Support to adjust the recognition distance.
7. The offline and online 10,000 face database is standard, supporting massive historical record storage.
8. Fast and efficient, high recognition accuracy and fast verification speed.
9.Non-contact identification, completely different from fingerprints and punching methods, frees hands, and does not require special cooperation to have a strong sense of experience.
10.The situation of losing or forgetting to bring the identification card no longer occurs.
11.The device will not be touched frequently, so the failure rate is low and the stability is high.
12.voice broadcast, user-friendly touch screen, simple and stylish interface.
13.HD color screen and high resolution.
14.Cooling holes, speaker sound: The sound quality of the speaker is high, and the cooling holes keep the body from high temperature.
15.Support Chinese and English switching, high-definition voice prompts.
16.Support U disk download and self-service report.
17.Support multiple system functions such as access control, access and consumption.
18.face recognition all-in-one machine supports wall mounting and bracket installation. "
Basic Parameter
| | |
| --- | --- |
| product name | face recognition machine |
| Size of display | 10.1 inch |
| Touch panel | 10 points capacitive touch |
| Measurement mode | Multi-point infrared thermal imaging |
| Measurement accuracy | ±0.2℃~±0.5℃ |
| Operating temperature | -20~85℃ |
| Storage temperature | -40~85℃ |
| Product size(L*W*H): | 297.96*166*30mm |
| RAM | 2GB flash 8G |
| Measuring distance | 0.3m~0.8m(recommend 0.5m) |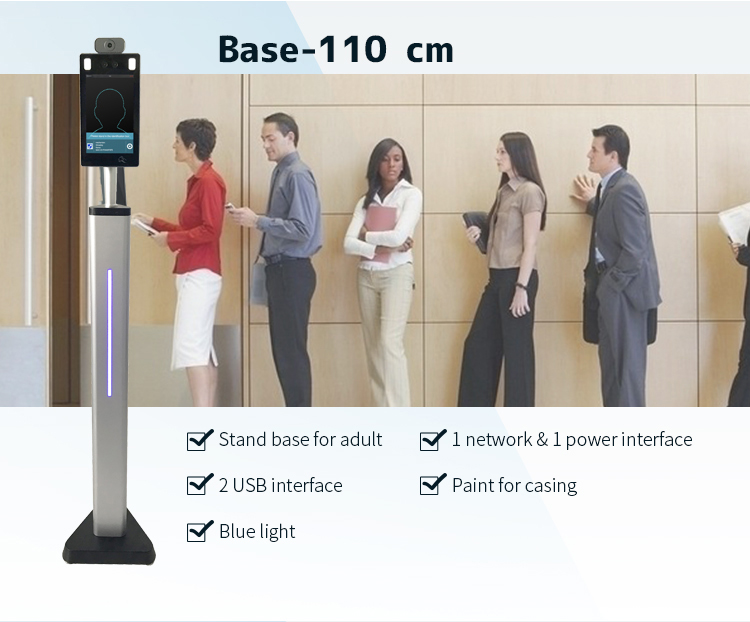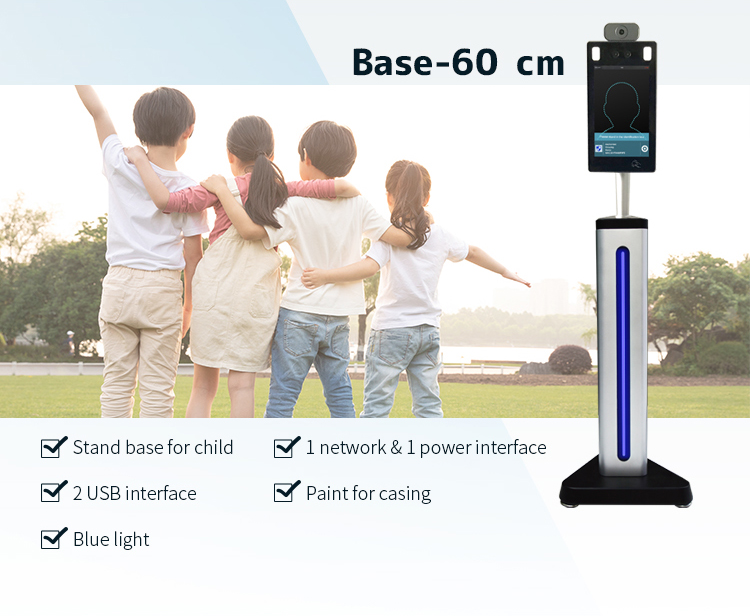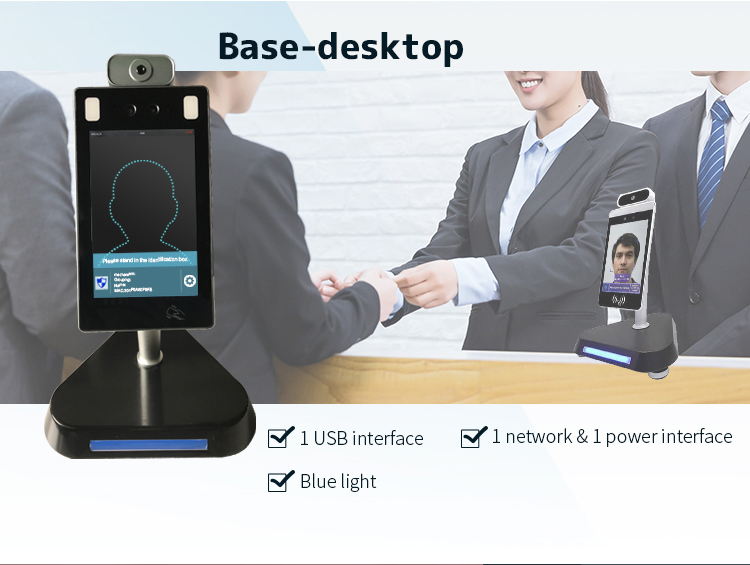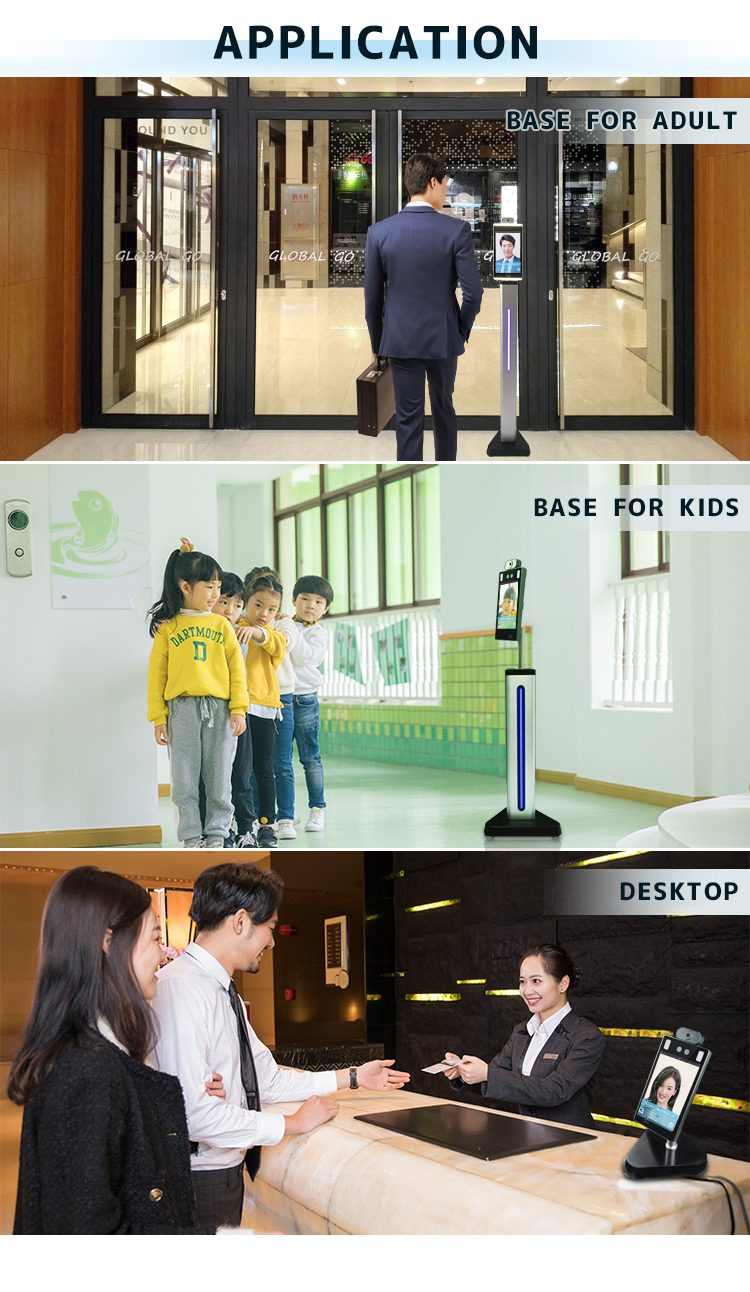 Whatsapp/Wechat:+8618102627416